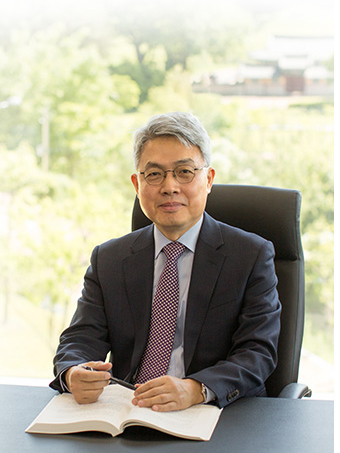 Recent years have witnessed a sea change in the way we live and work prompted by such megatrends as digitalization, globalization, demographic change, and climate and environmental crises.

That makes it all the more imperative that we forge a path towards a learning-oriented society required for achieving sustainable development for all.

The Korean Educational Development Institute (KEDI), a pioneer in educational reform during the industrialization period, will do its utmost to bring about a transition to an education system conducive to better learning and better living for learners of the future.

To that end, we are to spare no effort to expand the depth and breadth of our field studies attentive to the needs of stakeholders at all levels, not least the oft-ignored voices of learners. Moreover, KEDI shall commit itself to strengthening data analysis and systematization and to supporting policy responses to a range of long-standing challenges in addition to involving as many players as possible to address issues deeply interrelated.

We wholeheartedly appreciate your interest and participation. KEDI will pull out all the stops to live up to your expectations.

Thank you.

President, Korean Educational Development Institute