Welcome Message

By serving as a platform for linking education policy with practice, KEDI will continue to expand research cooperation and advance education for an inclusive future in the time of the 4th Industrial Revolution and peace on the Korean peninsula.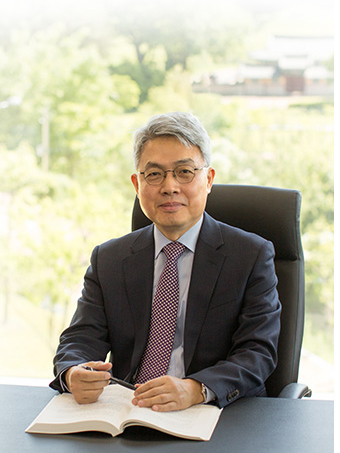 Since its inception in 1972, KEDI has formulated the national education agenda and supported related projects in order to develop Korean education. At the same time, it has played a pivotal role as a think tank and powerhouse for enhancing the quality of school education and cultivating future talent by devising innovative education systems.


Today, Korea is experiencing radical societal changes brought about by the 4th Industrial Revolution, hyper-connectivity, a drastic decline in school-aged children due to low birth rates, a multicultural environment and growing expectations for a unified Korea. The coming society requires a new educational paradigm to foster creative and integrated talent capable of leading sustainable, inclusive and innovative growth.


n response to newly emerging societal demands, KEDI will perform a role of platform connecting the Ministry of Education, the Offices of Education and schools in the era of educational decentralization based on KEDI's past experiences and achievements. It will advocate the values that future education represents and strengthen the capacity of innovative research and development in education.


Furthermore, KEDI will continue to work closely with international organizations such as OECD, UNESCO, and World Bank, completing the system of global joint research. Through expanding global research collaboration, it will continue to build an active inter-organizational network and raise the current status of KEDI as a world-class educational policy research institute in preparation for the 4th Industrial Revolution and a peaceful Korea.


KEDI will create a sound organizational culture which enables flexible responses to internal and external changes in educational environment. With its culture of cooperation, collective intelligence can be flourished and the capacity of research strengthened. KEDI will enhance its institutional brand value as a national educational research institute and lead the trends of education in the future toward an inclusive society through self-innovation.


Thank you.



President, Korean Educational Development Institute